NarMed – is a modern distribution company of international level, focused on the pharmaceutical market.
Working at the international and Azerbaijani market more than 15 years, our company has successfully combined the scientific potential, the experience of domestic and foreign companies working with modern pharmaceutical plants, providing a high-tech modern production.
Company « NarMed » sells a wide range of therapeutic, preventive and cosmetic products, working with leading plants of worldwide. Our principle – is to work with production throughout the world, capable of producing innovative products for international quality standards.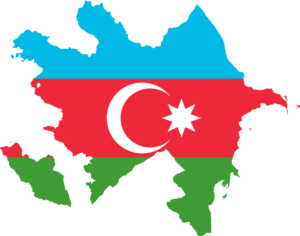 Today's reality is that the aim of modern companies are constantly improve, develop original products, introduce advanced production technology, to install new equipment, that's all that the company « NarMed » successfully brings to the pharmaceutical market.
We take an active part in scientific and practical conferences around the world. So we have companies in the countries of the former Soviet Union, Ukraine, Georgia, Uzbekistan and others.
Company « NarMed » has a balanced product potential, medicines, dietary / nutritional supplements, wide range of preventive and curative and cosmetic products, sells the products with different price groups and is a socially-oriented company.
We also have our own pharmacy chain.
Today « NarMed » company employs about 100 staff.
Close cooperation with innovative companies around the world Egis (Hungary), Gricar Chemical (Italy), PharmaScale (United Kingdom), Indar (Ukraine), Georg Biosistems (Ukraine), Farmak (Ukraine), Infuzia (Ukraine), Lekhim (Ukraine), Promed (India), Vizag (India), Square Pharmaceuticals (Bangladesh),  ABC (Georgia), Bago (Argentina) and others.
Own network of modern pharmacy, providing a complete range of drugs on the territory of Azerbaijan, which allows you to quickly, and mainly professionally distribute new products.
Own network of cosmetic / aesthetic centers in the city of Baku, which allows to present in Azerbaijani market the advanced technologies in cosmetology and aesthetic medicine.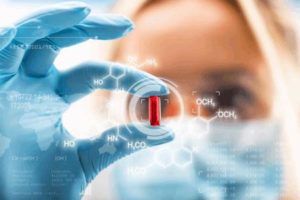 It is worth mentioning that as a distribution company, the purpose of « NarMed » is honestly, competently and professionally represent the production of world companies. Our knowledge and experience allow us with full guarantee to organize the whole process, which consists in the promotion of products from manufacturers to end users. Organization of distribution of products in the segment, territory, organizing sustainable marketing and after sales service.
With own warehouses and working with advanced depots across the country, to organize the logical operations, operational transport, proper storage, good inventory management, faster cargo handling, efficient order management, timely analysis of the necessary logistics costs, accommodation, management and maintenance units distribution infrastructure.
« NarMed » has a marketing department, fully composed not just of professional marketers and employees with higher medical education, that guarantees not only efficient marketing of products, but also well-presented from a medical point of view.
Our marketing department combines all necessary for our work structure, collecting and processing necessary information to build a fair, operational communications network necessary for effective management of material flows, a report to the consumer the necessary information about the product. At the same time, our specialists are able to competently combine the function on  support of the sales (trade-event).
In ethical terms, the main purpose of « NarMed » – is a concern for the health of people, the opportunity to give the consumer new, world-class innovative products.
« NarMed » – reliability, quality and innovation!